www.thedailybeast.com
Submitted 8 day(s) ago by
system
The top flack's insistence that Trump never dismissed the virus came moments after tapes revealed the president admitting on-record he "wanted to always play it down."
www.youtube.com
Submitted 114 day(s) ago by
system
The White House is pushing for the country to reopen, even as more than a dozen states reported an uptick in new cases of the coronavirus over the last week. Yahoo News White House correspondent Hunter Walker joins CBSN with more on the Trump administration's response.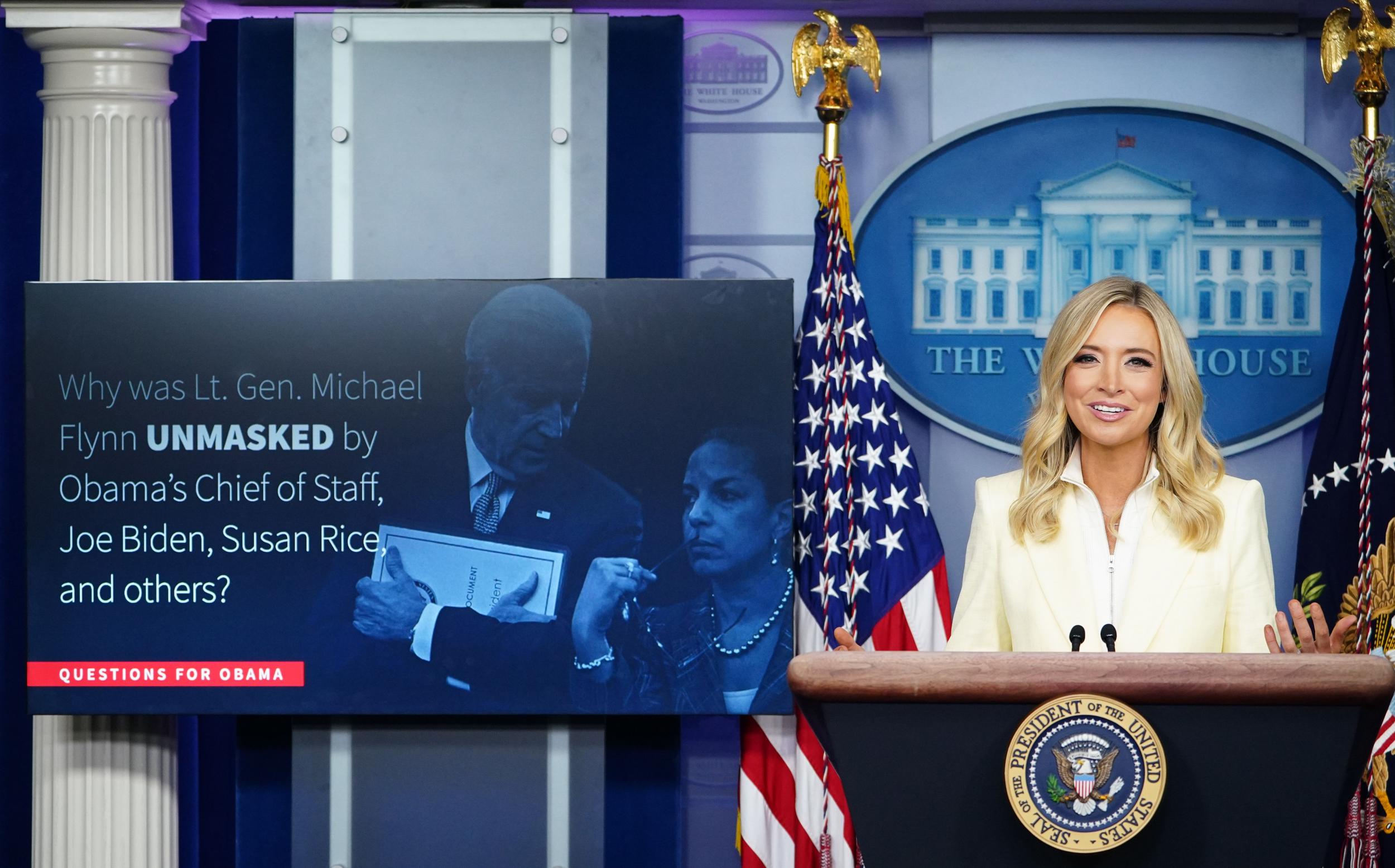 www.independent.co.uk
Submitted 118 day(s) ago by
system
White House press secretary Kayleigh McEnany admonished the press corps on Friday for refusing to promote unproven theories suggesting Barack Obama and other administration officials sought to undermine Donald Trump's campaign and election with the "unmasking" of the president's former aide.