www.cbsnews.com
Submitted 30 day(s) ago by
system
Captain Tom set out to raise about $1,300 for Britain's National Health Service by walking 100 laps of his backyard. He ended up raising more than $40 million.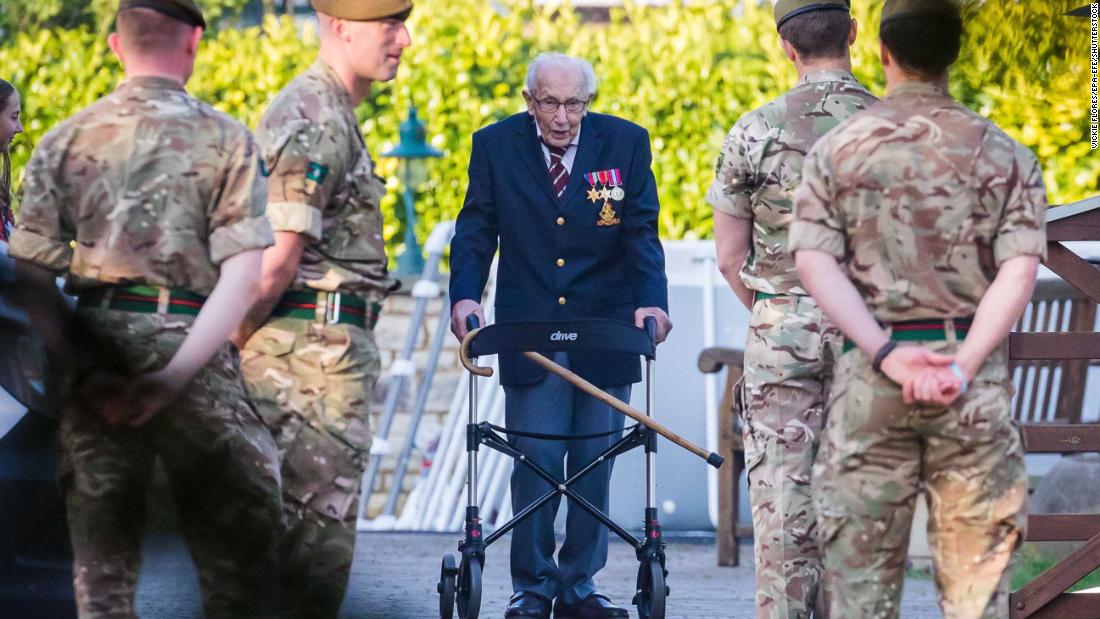 edition.cnn.com
Submitted 322 day(s) ago by
system
Tom Moore, the 99-year-old war veteran raising funds for the UK's National Health Service (NHS) by walking 100 lengths of his garden, has completed the challenge and raised more than £12 million ($15 million) in donations.