komonews.com
Submitted 13 day(s) ago by
system
PORTLAND, Ore — Officials said there are 16 wildfires burning in Oregon right now, and eight of those fires may continue to burn into the winter. More than one million acres of land has burned so far, Oregon Governor Kate Brown said. The governor was joined by fire officials in giving an update on the wildfires burning throughout the state. on Friday, she added that 40,000 Oregonians have been evacuated, and 500,000 are in evacuation zones.
thehill.com
Submitted 14 day(s) ago by
system
Officials on Thursday confirmed seven more deaths in a Northern California wildfire this week, bringing the total death toll to 10 and making it the year's deadliest fire in the state so far.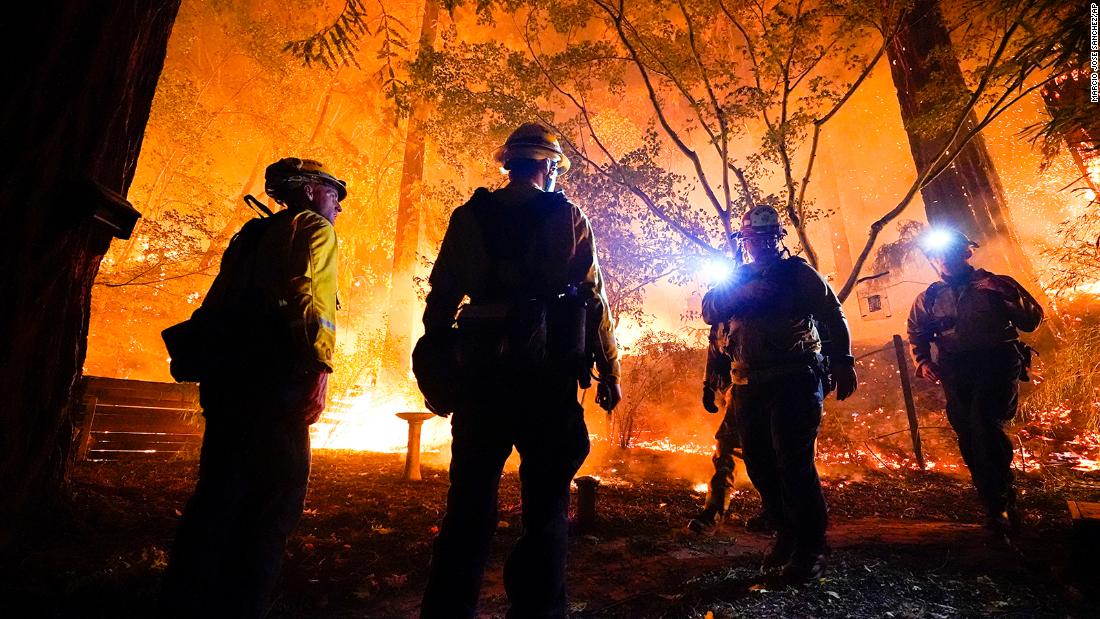 edition.cnn.com
Submitted 33 day(s) ago by
system
The deadly California wildfires have burned over 1 million acres -- and there's no end in sight as thousands of firefighters struggle to contain the blazes and more emerge.