PSG wait on Neymar return ahead of Lille showdown
Neymar will make his return for Paris Saint-Germain when they take on rivals Marseille in the Trophee des Champions.
PSG will look to win the trophy for a remarkable eighth consecutive season as they line up against Marseille in Lens on Wednesday.
New head coach Mauricio Pochettino confirmed Neymar will play some part in the contest after missing the last five matches with an ankle injury.
"Neymar is available - he will be with the group," Pochettino said about the Brazil forward, who has been out for a month since the Ligue 1 defeat to Lyon.
"We will decide on Wednesday if he will start."
There have been concerns about burnout for Kylian Mbappe, who again played 90 minutes in the 3-0 Ligue 1 win over Brest on Saturday.
But Pochettino is optimistic about the World Cup winner's fitness ahead of a match with high stakes, where the coach feels pride is more important than the silverware on offer.
"Kylian is in perfect condition," Pochettino said when asked if Mbappe could start for a third time in eight days.
"We are evaluating the different options for our line-up on Wednesday. We will see which team is the best to win this match. We need to perform at the best level to get the win against Marseille.
"My main motivation is to win this game. We are playing against a great rival in OM. Pride is important, much more than titles. We will do everything to win this match.
"If we win, we know it will bring a trophy. But the most important thing is pride."
Asked about his own experiences of Le Classique as a PSG player, Pochettino added: "I remember these meetings perfectly.
"All the games were very special. For the players, the fans, the club, football is a sport of emotions.
"We realise with the health situation how much we miss the fans. The importance of this match, I had already felt it in my time."
Five players were sent off in stoppage time when these two sides met in Ligue 1 in September, following a brawl, but Pochettino sees that having no bearing on this week's game.
"The first match [against Marseille this season] is one I was not involved in. I can't talk much about it. I saw pictures. The situation is over," Pochettino said.
PSG will be without Colin Dagba, the latest player at the club to test positive for coronavirus.
Dagba has started both PSG games under Pochettino, but the defender will not play no part against Andre Villas-Boas' side as he is self-isolating.
Fellow defender Thilo Kehrer and Rafinha have also tested positive for the virus since PSG returned to training this month.
PSG has the new head coach, and they have gotten their first win this past weekend in Ligue 1. PSG was playing against Brest at home in that game, and they were the dominant team with 60% of ball possession, 11 shots on goal, 7 corner kicks, 4 big chances created, and high 91% of the correct passes. PSG got ahead in the 16th minute, and it took them a while to score another goal. With two more quick goals in the 81st and the 83rd minute, PSG has won this game 3-0. PSG is still in the title race in Ligue 1, and they are now in 2nd place with 39 points. Bernat, Neymar, Kimpembe, Dagba, and Kehrer are all injured for PSG at the moment. There have been a lot of transfer rumors in PSG this week, including Mbappe leaving because he disagrees with the new coach's ideas, Neymar extending his contract, and PSG making an offer to Messi, but nothing concrete just yet. PSG is probably the best team in France over the last decade, and they are the biggest favorite in every French competition every season, including this one.
After a minor slump in December, Marseille has started this year well, and they have one win and one draw in their last 2 games. In the Ligue 1 standings, Marseille is now in 6th place with 32 points, but they are still one of the best defensive teams in the league with 16 conceded goals. In their last game against Dijon on the road, Marseille has had 59% of ball possession, 4 shots on goal, 6 corner kicks, 2 big chances created, and 79% of the correct passes. Marseille has created a few good chances, but they weren't able to finish any of them, and this game ended in a 0-0 draw. Sanson, Amavi, and Henrique are injured for Marseille, and they will most likely miss this game. Marseille is a good team, but they lack offensive options, and the Champions League spot is slipping away from their hands with every passing game. There is still a half of the season left to be played, and there is plenty of time for Marseille to get back on track, but they need to improve their roster in this transfer window, and their overall game.
Marseille has beaten PSG in round 3 of this season, but that was way back when PSG was struggling. Before this game, Marseille has beaten PSG on the road back in 2010. PSG is the better team here, and with the new head coach, their defense looks better. I don't think two games in a row between these two teams will end with less than 3 goals, which is why I will take PSG and goals here.
PSG: Pochettino got his first win as PSG coach over the weekend with a 3-0 success at home to Stade Brestois 29 in Ligue 1 after the 1-1 draw away at Saint-Etienne on his debut and his players showed signs of responding to his methods at Parc des Princes on Saturday.
On a five-game unbeaten run and with three wins from those five, Les Parisiens are the form side coming into this one as Marseille continue to falter in Le Championnat.
Pochettino is not yet certain to have the likes of Neymar and Presnel Kimpembe fit and available for the clash but the Brazilian superstar has finally returned to training.
After losing 1-0 at home to OM earlier in the season, PSG will be keen to take some revenge and Pochettino will be motivated for his first taste of Le Classique as head coach.
Craving even more coverage of the world's game? Listen below and subscribe to ¡Qué Golazo! A Daily CBS Soccer Podcast where we take you beyond the pitch and around the globe for commentary, previews, recaps and more.
Marseille: Villas-Boas and his players come into this one off the back of just one win from their last five Ligue 1 outings with two losses and two draws.
Marseille still have two games in hand over their title rivals but even all six points could only boost them up to fourth after losing so much ground with defeats away at Stade Rennais and Angers SCO, as well as draws against the likes of Stade de Reims and Dijon FCO.
For OM, this is a great opportunity to pick up some silverware and to add to their ill-tempered victory in Paris earlier this season against a Pochettino side still adjusting to the change of leadership.
https://www.thewyco.com/news/neymar-to-return-as-psg-seek-eighth-straight-trophee-des-champions-13-01-2021
https://www.guest-articles.com/advertising/2020-trophee-des-champions-psg-vs-marseille-preview-13-01-2021
You could also like
35 second(s) ago in category
Miscellaneous
by
wypracowanie777
W planie wykluczenia ewentualnych przejawów nietolerancji nie należy zamieszczać danych, z jakich występowało, na zdobycia z której religii (bądź etyki) uczeń uczęszczał. Trzydniowe zajęcia obejmowały ..
2 minute(s) ago in category
Miscellaneous
by
floorzoo5
Free Reside Cam Girls And if you inevitably come once again, you can head straight in the favorite woman's room and simply pick up this place you quit out of. Strike up a conversation in their non-public ..
2 minute(s) ago in category
Miscellaneous
by
clientapril5
But there's still a large population of non-customers who didn't react to your regular marketing. The majority of have not seen it yet.and those who have normally need to see it many times before they ..
4 minute(s) ago in category
Miscellaneous
by
kartkowka285
Rada Ministrów, czyli rząd, jest kolegialnym organem władzy wykonawczej. Polska stanowi jedynym z członków założycieli organizacji takich jak: ONZ, Środkowoeuropejskie Porozumienie o Wolnym Handlu (jedno ..
4 minute(s) ago in category
Miscellaneous
by
cymbalsunday3
Shannon looked across the table where his wife had been working on a puzzle, the Cathedral in Jackson Square in New Orleans, it half completed, evidently she'd been smoking a cigarette which were half ..
5 minute(s) ago in category
Miscellaneous
by
condom895
Many people feel uneasy to use condoms during sex. That is particularly valid with dyes that are thick, which makes many people not use them at all. This is dangerous as there are pregnancy risks and getting ..
5 minute(s) ago in category
Miscellaneous
by
fallolive60
Chi phí đình chỉ thai dịch vụ ở bệnh viện Gò Vấp. Khi phát hiện mang thai không mong muốn hoặc vì nguyên nhân đặc biệt mà không giữ được thai nhi, nhiều bạn nữ đã tìm tới các phương pháp phá thai nhằm ..
5 minute(s) ago in category
Miscellaneous
by
risager67noer
Like us, you no doubt appreciate the marvel, magic, and greatness of our feline companions. Among their unique qualities is their mastery of concealing discomfort and pain. Pet cats won't complain or draw ..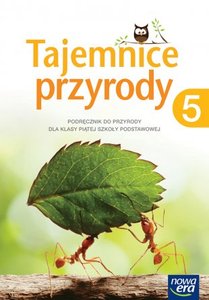 5 minute(s) ago in category
Miscellaneous
by
sprawdziany820
Nowoczesne urządzenie osobiste i niezwykły sprzęt zostanie. Zostanie zdobyty przez prezydenta Wrocławia decyzją Ministra edukacji Narodowej myśl z przeznaczeniem e-podręcznikajudyta Lipińska. "szaradziarskie ..

5 minute(s) ago in category
Miscellaneous
by
inchsushi8
An earring is typically a small piece of jewelry connected to the ear by one piercing at the earlobe, on the side of the ear, or some other outside source. Earrings were often worn by ancient individuals ..